Saturday 14 September and it was a local fishing trip trying to get my mate Matt lambah his 1st Conger. did not go to plan but had a nice couple of brace of Callig for the table .
YESTERDAYS CALLIG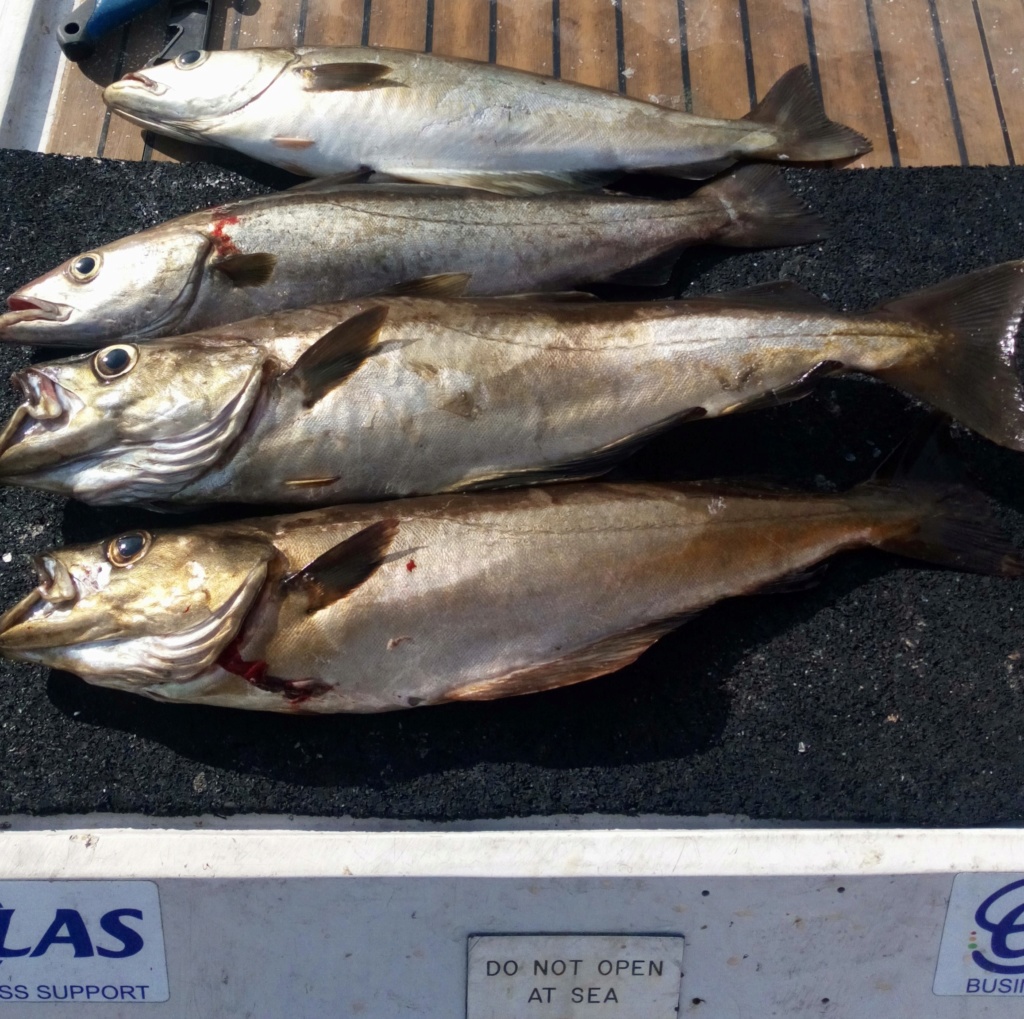 Sunday 15th September and out for a trip with my old mate Michael emery on Kirsty III. South was the direction in search of the days pool fish of Ling. 1st call was the Sheddings for a try at getting a Conger which was achieved quite quickly and proved to be the only one of the day
Next it was off to Castletown in search of the Ling. Ling were caught but most were of no great size and were returned to fight another day. However it was Michael who took the honours today and with it won a round £ back off yours truly. Our species total for the day amounted to 7 and they were :Conger, Ling, Dog Fish, Pouting, Mackie, Cuckoo Wrasse and Callig.
Many thanks to Michael for the invite today good craic and a decent day out.
MBF WITH THE ONLY CONGER OF THE DAY
MICHAELS WINNING LING OF 9 LB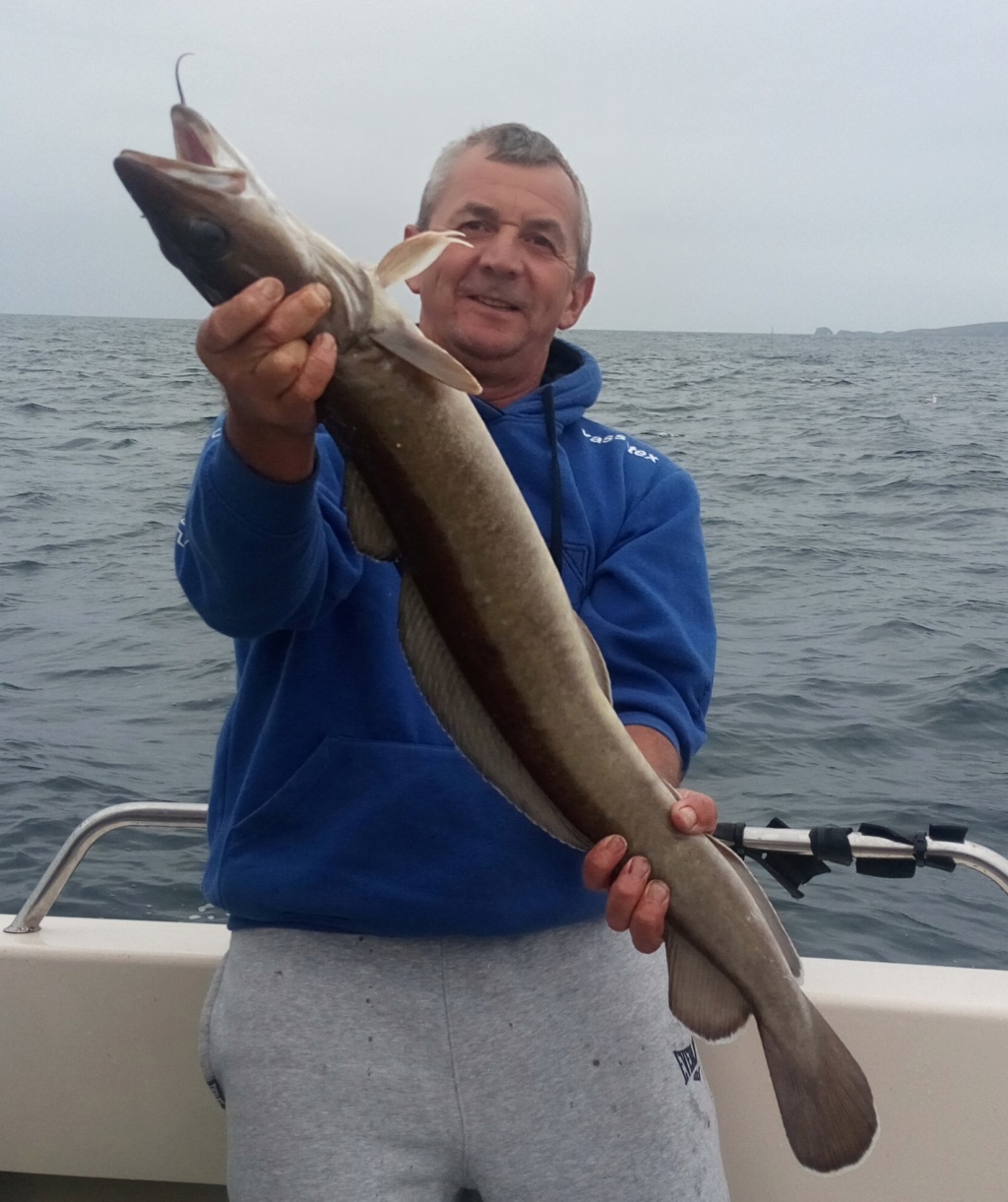 MICHAEL WITH A LING OF ABOUT 8LB.
Jamie